Transmission 001 – Hideout by Masasumi Kakizaki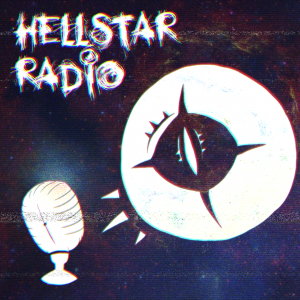 Welcome to the first episode of Hellstar Radio, your new biweekly source for horror manga discussions. In this pilot we look at the manga Hideout by Masasumi Kakizaki.
A young couple whose relationship is on the rocks after the death of their young child goes on a vacation to an island to try to reconcile. All they want is a new start to their life and relationships, to put the horror of what happened behind them. Things quickly go south after their car breaks down in the jungle in the middle of a rainstorm and they must fight for their lives.
Next Transmission: 6000 by Nokuto Koike
Cover Art by Jordan & Kyle
Episode Music:
Intro – Hellstar Radio Opening by Kyle (Samples: "Icehouse" by Icehouse and "Chilling, Thrilling Sounds Of The Haunted House" by Disney)
Interlude 1 – "Noone Loves You" – Akira Yamaoka Silent Hill 2 Soundtrack
Interlude 2 – "The Day of Night" – Akira Yamaoka Silent Hill 2 Soundtrack
Outro – The Lincolnshire Poacher Numbers Station
Podcast: Play in new window | Download
Subscribe: Apple Podcasts | Android | RSS